WORLD PREMIERE--TUESDAY, SEPTEMBER 15th ON BOOMDIZZLE.COM
Watch Boomdizzle's exclusive premiere of LL COOL J's new music video "NCIS: No Crew Is Superior" right now. It's the freshest new track available for download on iTunes and Lala.
Click here to read the full press release.




COMING SOON




MORE PRESS COVERAGE


New York Post -- Starr Report
'COOL' new song
Acclaimed rapper LL COOL J, who's co-starring with Chris O'Donnell in CBS' new series, "NCIS: Los Angeles," has written and re corded "NCIS: No Crew Is Superior," a new song in spired by his TV alter ego, Special Agent Sam Hanna, an ex- Navy SEAL. The song, available today on iTunes, was produced by C. "Tricky" Stewart and will be used by CBS to promote the show on-air, on line and in other areas. It's also LL's first new offering since last year's "Exit 13."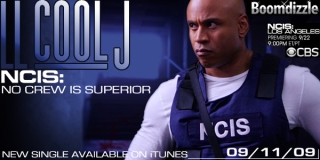 "This song is the musical interpretation of what I felt after meeting the NCIS agents, ex perienced Marines and Navy SEALS," LL says. "It repre sents the collective energy in the room. I was so inspired I wrote the song on set."
"NCIS: Los Angeles" premieres Sept. 22.
The word is out: this track is hot. Check out the early press:
Rap Radar
SOHH
Nah Right
YK2 Daily
Dajaz1
Soulfull Vibes
Xclusives Zone
DJ Booth.net
Hip Hop 'n' More
Hip Hip DX
All Hip Hop
All Hip Hop Twitter
NahRight - NCIS Video
You Heard That - NCIS Video
Click here for more information about LL's Boomdizzle.com




THIS IS YOUR CHANCE TO MEET
LL COOL J IN LOS ANGELES ON THE SET OF NCIS: LOS ANGELES
It's all in celebration of the brand new season of NCIS: Los Angeles which premieres on Tuesday, September 22nd at 9pm ET/PT on CBS.
All you have to do is answer the NCIS: Los Angeles question of the day. You'll be given hints as to where you can find the answers such as Watch the Exclusive Preview of NCIS: Los Angeles on CBS.com" or Watch the NCIS: Los Angeles trailer on this website."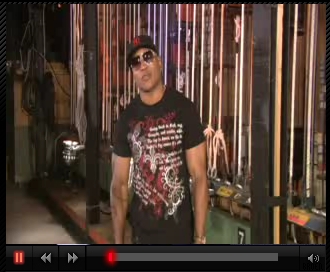 VISIT THIS SITE EVERY DAY
FROM (9/7-9/20) TO ANSWER THE QUESTION OF THE DAY to increase your chances of winning the trip for two to Los Angeles to meet LL COOL J!






You came to Boomdizzle to see the world premiere of LL's new video, "NCIS: No Crew is Superior" on Tuesday, September 15th. If you like this ish, check out the NCIS site for previews of the show:
CBS's NCIS: Los Angeles website
or check out more video from "NCIS: Los Angeles".




MORE LL SONGS AND VIDEOS
Click here to get more LL songs and videos on Boomdizzle.com